Easy low-power tuning for ICOM radios (kit)
**See review QST February 2018 p57**
If you use an ICOM HF radio with an antenna tuner or amplifier you will have noticed the lack of any straightforward way to send low power carrier for tuning. To do so requires you to change the mode to AM or FM, reduce the power and press the PTT. It's annoying in the shack and can be very frustrating in the field. This is all the more of a problem if you use a narrow-band antenna such as a magnetic loop that needs frequent re-tuning. It's also a problem if you use your radio with an amplifier
Various "solutions" have been suggested, the most common being a dongle with a capacitor and a resistor. While this works, the tune period is fixed and it will not tune reliably twice in short succession. The fixed tune period is particularly problematic if you use your radio with a high power amplifier as if you see a mismatch you will want to act quickly.


Our Click2Tune for ICOM system provided you with complete and reliable control. It transmits a low power carrier (user selectable level on some radios) without any need to change the mode and for as long as you press the button - YOU are in control. We worked hard on getting the ergonomics right so that it sits nicely in your hand and we even trialed three types of buttons before we found one that had the right size and "feel".We also made it look good to fit in with your shack. It's a great accessory for any ICOM radio that supports their auto-tuner. Tested on: IC-7300, IC-7600 (ant. 1), IC-7600, IC-7610, IC-7100, IC-730, IC-746 (ant. 1), IC-9100 (ant. 1), IC-706 (all variants), IC-703, IC-746. See below for further information on compatibility.
The Click2Tune for ICOM is now only available as a kit!.We have also written great instructions (build time around 30 minutes).
You get:
Branded Molex components

Mil spec 4 core screen can for good RFI performance (1 metre)

Top quality professional switch and components

Double-sided professional PCB and other parts (total 17 parts).
Notes

Click here for instructions for making up the Click2Tune kit.
Plug in the Click2Tune BEFORE turning on your radio so that the radio recognises it properly
Will it work with my ICOM radio?
If your ICOM radio has a socket like this on the back, the Click2Tune will almost certainly work with it. Different radios will have the socket in different positions on the back panel.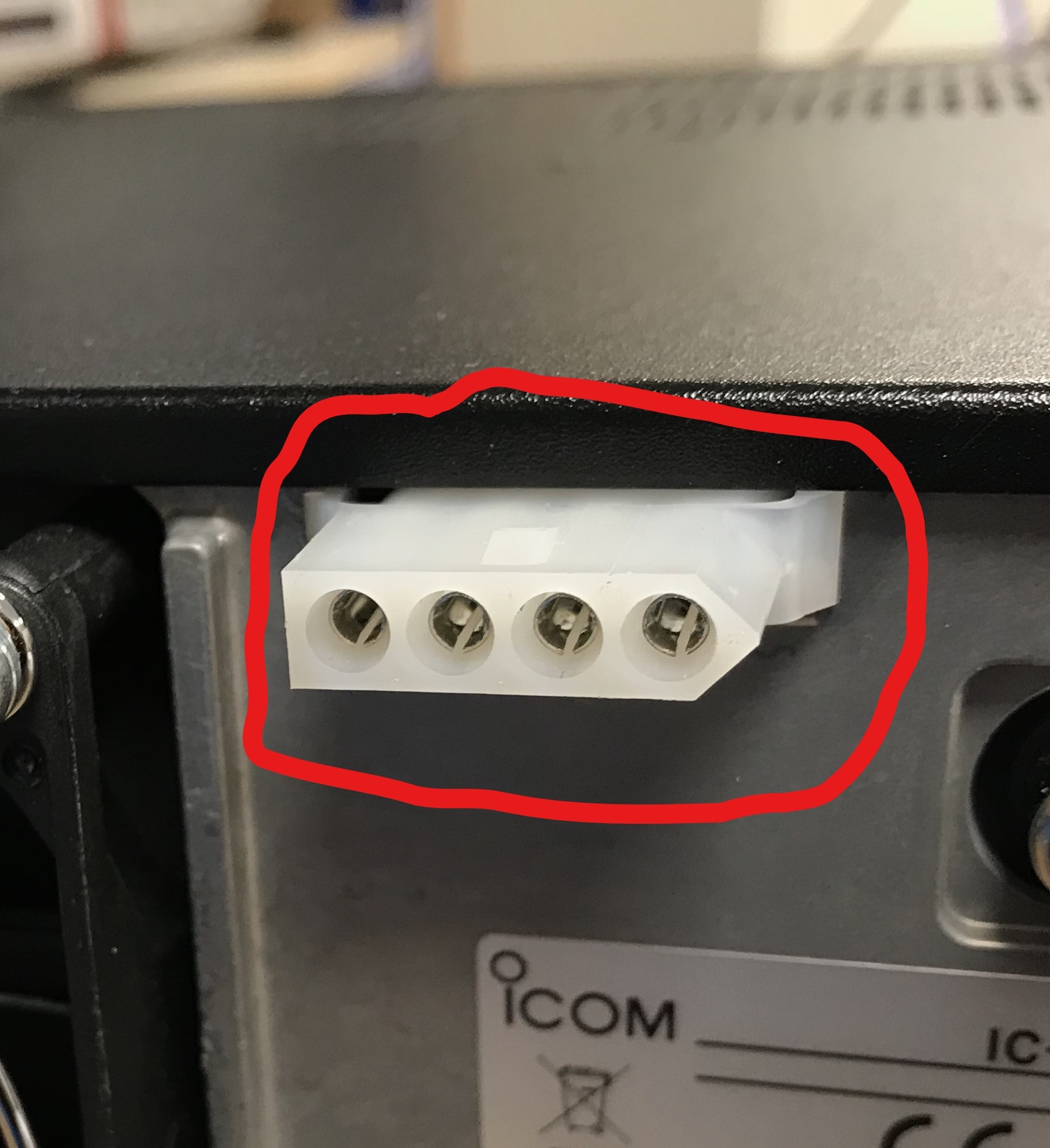 This product is not suitable for the IC-7700 (and probably other 200 Watt ICOM radios).
The "Tune" indicator on my IC-7610/IC-7600 stays illuminated
The Click2Tune simulates a successful tuning sequence for an external AH4 tuner. There is also a switching sequence that is used by an external automatic tuner to indicate it failed to find a match. The Click2Tune appears to the transceiver to be a successful tune so sets the display as such. The 'TUNE' indicator simply indicates the transceiver's circuitry detected a successful external AH4 tune sequence. It does NOT indicate the internal tuner is in line.
Click to tune case
Dave G8XUL has designed a 3d printable case for the Click2Tune. https://www.thingiverse.com/thing:3205159
Also available from:


Click2Tune for ICOM.....WOW !

Great product !
Simple and easy to build and use, as advertised.


Another good after market idea from the team.

As good as these modern rigs are, there is always something that the manufacturer misses or does not expect to be needed. In fact as a mainly cw op I don't have a problem producing a tune up carrier for my remote SGC-230. However getting the power down so it does not receive a beating whilst tuning between band changes, involves a fiddle with the "multi" control. This simple product makes it quick and easy.

Click2Tune worked as advertised with both IC-746 and IC-746PRO.
I added a small toggle switch in the power feed for both of my units, allowing internal tuner operation. The switch is zip tied to the lower cable strain relief holes, and extends below heat shrink for operation.

Simple, and it just works

This is a great little tool that saves me lots of times when I change bands. I have a remote antenna tuner and without this button it was hit or miss to get it to engage when I wanted to re-tune on a new band. Now, I just punch the button and watch the SWR drop until the tuner gets it right.

Click2Tune with IC-7100 & IC-725

Plug&Play - Worked on first attempt with both radios.
I would have enjoyed it more if I could also use the radios' tune button instead of the Click2Tune button though aware that the radio would stop tuning after 12 seconds when using the radio's tune button.

Provides what Icom forgot

Easily assembled kit provides 10 watts RF output with the push of a button. Every other manufacturer provides a panel button do to the same thing and now Sotabeams has provided one for Icom users. And it costs only a few bucks!

A nice solution and simple build

I have an Icom IC-7100 and the Click2Tune provides a simple solution to tuning up an antenna without lots of fiddling with the menus on the radio. The build is very simple and easy, the only option that would have made it better is a case to fit it in. I say option because not every one would like the additional cost. Whilst the design is simple buying the components individually would be higher than this kit, so it is great value.

I built this for my IC-9100. The instructions could not have been clearer. A simple job. Produces about 6 Watts of carrier from my radio. Just right for tuning my remote SGC auto-tuner.

The Click2Tune was exactly what I needed to tune my MFJ-1786 magloop antenna using my ICOM IC-7300. I just pick a quiet frequency nearby, push the button and use the magloop controller to tune the antenna to minimum SWR. Could not be easier.

Kit was as advertised.
Put this together quickly and worked the first time.
The connector fabrication was the only difficult assembly; without the proper crimp tool. But I did get it assembled.
Completely satisfied with the Click2Tune for ICOM.