You are welcome to call in but be aware that SOTABEAMS is manufacturing and online sales business, not a shop. We have no showroom and no sales staff. However, orders can be collected by arrangement. This saves you the shipping charge. Payment can be made by cash only - although it is often easiest to pay for your purchase online beforehand using the "Collect from factory" shipping option. PLEASE CALL US ON 01625-501643 BEFORE SETTING OFF TO AVOID A WASTED JOURNEY: WE MAY BE OUT!
There is free roadside parking adjacent to our factory at
Unit 1, The Green,
Fountain Street,
Macclesfield, SK10 1JN.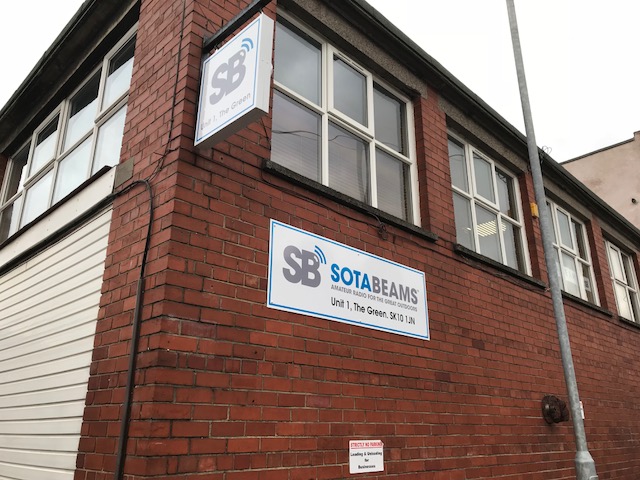 Overseas visitors please note that if you collect your goods here in the UK, 20% sales tax (VAT) will be payable - it is often cheaper to have them shipped.