Easy low-power tuning for ICOM radios
**See review QST February 2018 p57**
If you use an ICOM HF radio with an antenna tuner or amplifier you will have noticed the lack of any straightforward way to send low power carrier for tuning. To do so requires you to change the mode to AM or FM, reduce the power and press the PTT. It's annoying in the shack and can be very frustrating in the field. This is all the more of a problem if you use a narrow-band antenna such as a magnetic loop that needs frequent re-tuning. It's also a problem if you use your radio with an amplifier
Various "solutions" have been suggested, the most common being a dongle with a capacitor and a resistor. While this works, the tune period is fixed and it will not tune reliably twice in short succession. The fixed tune period is particularly problematic if you use your radio with a high power amplifier as if you see a mismatch you will want to act quickly.


Our Click2Tune for ICOM system provided you with complete and reliable control. It transmits a low power carrier (user selectable level on some radios) without any need to change the mode and for as long as you press the button - YOU are in control. We worked hard on getting the ergonomics right so that it sits nicely in your hand and we even trialed three types of buttons before we found one that had the right size and "feel".We also made it look good to fit in with your shack. It's a great accessory for any ICOM radio that supports their auto-tuner. Tested on: IC-7300, IC-7600 (ant. 1), IC-7100, IC-730, IC-746 (ant. 1), IC-9100 (ant. 1), IC-706 (all variants), IC-703, IC-746. See below for further information on compatibility.
The Click2Tune for ICOM is available as a kit or ready built! We have also written great instructions (build time around 30 minutes).
Kit or built, you get:
Branded Molex components

Mil spec 4 core screen can for good RFI performance (1 metre)

Top quality professional switch and components

Double-sided professional PCB and other parts (total 17 parts).
Notes



Click here for instructions for making up the Click2Tune kit.
Plug in the Click2Tune BEFORE turning on your radio so that the radio recognises it properly
Will it work with my ICOM radio?
If your ICOM radio has a socket like this on the back, the Click2Tune will almost certainly work with it. Different radios will have the socket in different positions on the back panel.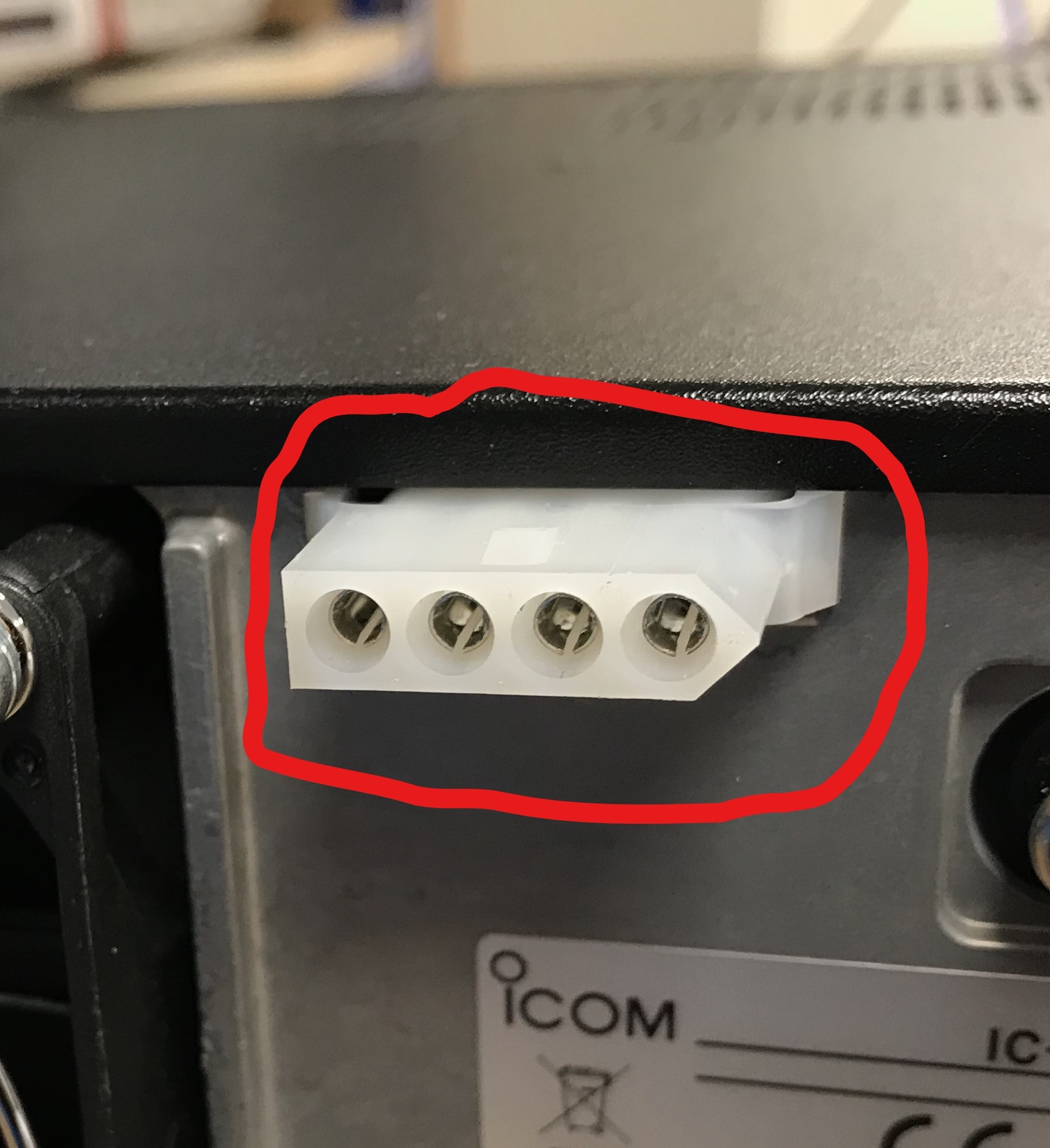 This product is not suitable for the IC-7700 (and probably other 200 Watt ICOM radios).
Some users have reported that the internal tuner remains active on the IC-7600 and IC-7610.
Also available from:

Kenwood has had this key on their transceivers for a long time, Icom is still missing them today. This defect has now been resolved and so I can vote my remote automatic coupler finally with low power.

Fine except that autotune comes on when you use it which defeats the object. !! ICOM 7600

Faultless service, good price, quality components, and SUPERB instructions with the kit version. And it does the job perfectly.

This a is a very good product, it saves a lot of time when tuning using external ATU's, I have purchased two of these I passed one on to a friend of mine who is a white stick operator (on an icom 7300) an he loves it!! well recommended

Works perfect with the IC-7200

I like to use my 7200 in the field with a manual antenna tuner but the process of dropping the power, changing mode, tuning and then Switching it all back was just not fun. I ordered this as a kit from DX Engineering and put it together in about 10 minutes. It's a very simple build. It works great with this radio. Press the button, adjust the tuner, let go of the button...... That's the entire process.. Another great product from Sotabeams.

Easy to assemble. Works great!

ic 7300 auto tuning switch. Great product for a great price well worth the time and effort solding the parts etc

Great product which really works

Click2Tune is a Great Product!

I have not soldered since I was a kid and was still able to put this together. Great product.

Click2Tune for ICOM.....WOW !

Great product !
Simple and easy to build and use, as advertised.