Easy low-power tuning for ICOM radios (kit)
**See review QST February 2018 p57**
If you use an ICOM HF radio with an antenna tuner or amplifier you will have noticed the lack of any straightforward way to send low power carrier for tuning. To do so requires you to change the mode to AM or FM, reduce the power and press the PTT. It's annoying in the shack and can be very frustrating in the field. This is all the more of a problem if you use a narrow-band antenna such as a magnetic loop that needs frequent re-tuning. It's also a problem if you use your radio with an amplifier
Various "solutions" have been suggested, the most common being a dongle with a capacitor and a resistor. While this works, the tune period is fixed and it will not tune reliably twice in short succession. The fixed tune period is particularly problematic if you use your radio with a high power amplifier as if you see a mismatch you will want to act quickly.


Our Click2Tune for ICOM system provided you with complete and reliable control. It transmits a low power carrier (user selectable level on some radios) without any need to change the mode and for as long as you press the button - YOU are in control. We worked hard on getting the ergonomics right so that it sits nicely in your hand and we even trialed three types of buttons before we found one that had the right size and "feel".We also made it look good to fit in with your shack. It's a great accessory for any ICOM radio that supports their auto-tuner. Tested on: IC-7300, IC-7600 (ant. 1), IC-7600, IC-7610, IC-7100, IC-730, IC-746 (ant. 1), IC-9100 (ant. 1), IC-706 (all variants), IC-703, IC-746. See below for further information on compatibility.
The Click2Tune for ICOM is now only available as a kit!.We have also written great instructions (build time around 30 minutes).
You get:
Branded Molex components

Mil spec 4 core screen can for good RFI performance (1 metre)

Top quality professional switch and components

Double-sided professional PCB and other parts (total 17 parts).
Notes

Click here for instructions for making up the Click2Tune kit.
Plug in the Click2Tune BEFORE turning on your radio so that the radio recognises it properly
Will it work with my ICOM radio?
If your ICOM radio has a socket like this on the back, the Click2Tune will almost certainly work with it. Different radios will have the socket in different positions on the back panel.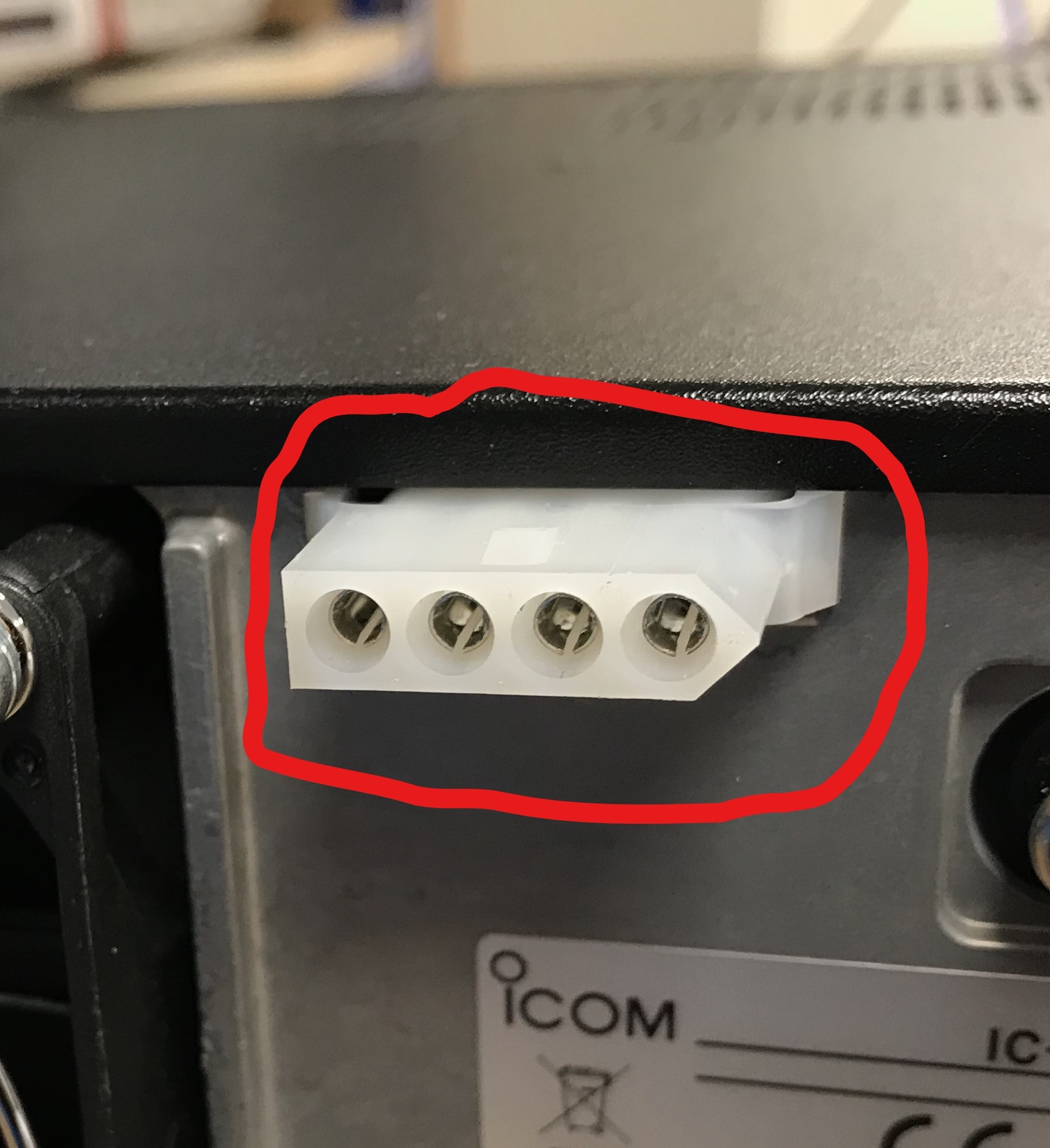 This product is not suitable for the IC-7700 (and probably other 200 Watt ICOM radios).
The "Tune" indicator on my IC-7610/IC-7600 stays illuminated
The Click2Tune simulates a successful tuning sequence for an external AH4 tuner. There is also a switching sequence that is used by an external automatic tuner to indicate it failed to find a match. The Click2Tune appears to the transceiver to be a successful tune so sets the display as such. The 'TUNE' indicator simply indicates the transceiver's circuitry detected a successful external AH4 tune sequence. It does NOT indicate the internal tuner is in line.
Click to tune case
Dave G8XUL has designed a 3d printable case for the Click2Tune. https://www.thingiverse.com/thing:3205159
Also available from:


Simple Tune Up For ICOM IC706mk2g

I have just built the Click To Tune kit from Sota Beams.

The kit was easy to build.Taking around an Hour.

The instructions are well written and easy to understand.

The unit fired up first time no problems.

It has made tuning my Icom IC706MK2G , Kenwood AT230 , GM0ONX Inverted L a breeze on all bands.

Would highly recommend the Click To Tune either as a kit or ready built.

I changed the position of the push switch and fitted it vertical inside a piece of 21.5 overflow pipe.

Great accessory for the IC7300

This new product solves the problem of tuning the IC7300 when using an external tuner, not having to change modes or power every time. Like a previous writer I keep the short cable and switch under the rig when the tilt bail arm is in use. Thanks Richard.

You need an external SWR meter with a remote ATU on a IC7300

While this performs as advertised, the SWR display on the IC-7300 does not function while the button is pressed. This means that without an additional external SWR meter there is no way to tell when a remote ATU has actually found a match.

Buy one. You will not regret it.

Yes, put it together in about one hour. The molex connector was the only 'fiddly' bit but it does the job very well with my IC-7300. Mode changes and power reductions are a thing of the past. Excellent value. Thank you.

Click to Tune works a treat on IC-7300

The Click2Tune is a great time saver and reduces risk when using an external tuner. On the IC-7300 it sends a 10W carrier (not adjustable) which is fine for most tuners. I had some questions and sent Richard an email; I got very quick and helpful responses, excellent customer service.

As mentioned in another post on the 7100, the Tuner light turns on and flashes when using the device, but the internal tuner is not activated ( I tested thoroughly). As per another post I would like an optional case to finish it off. I think I should have bent over the pins on the switch before soldering, they have broken through the foam pad.

To finish off, great product at a great price, glad I bought it.

Does exactly what it says on the tin and, although I was skeptical initially about whether I needed one, it does make frequency/band changes much easier (I use it with my IC-7300). My only slightly negative comment is that the packaging could be improved, perhaps with it housed in a small length of tube or square section plastic extrusion. I tried a few different options using 22mm OD PVC pipe but, thus far, not totally successfully.

Great additional gizmo - shame it leaves the TUNE light on, falsely giving the impression that the internal ATU is active.

Located underneath the IC-7300 you just push the button for e few seconds and it is tuned (with low power) for this frequency

Gives Set Carrier Power - at Push of button

Makes Tuning up easy without "shorting key" whilst watching the final Tubes turn Red or Blue !

Perfect for the Icom IC-7300

After trying various methods of tuning my IC-7300 with an LDG AT-1000 AMU including writing extended macros for HRD, this little device does the job every time. Excellent quality PCB and components - highly recommended.