"Invisible" Antenna Hardware
Our transparent hardware kit can make a useful contribution towards reducing the visual impact of your antennas. The kit consists of:
1 x translucent dipole/doublet centre piece suitable for RG58 or RG174 co-ax,

2 x transparent end insulators

3 x translucent cable ties to make up the centre piece.
The kit is suitable for most antenna types: dipoles (trapped or linked), Windoms, G5RVs etc.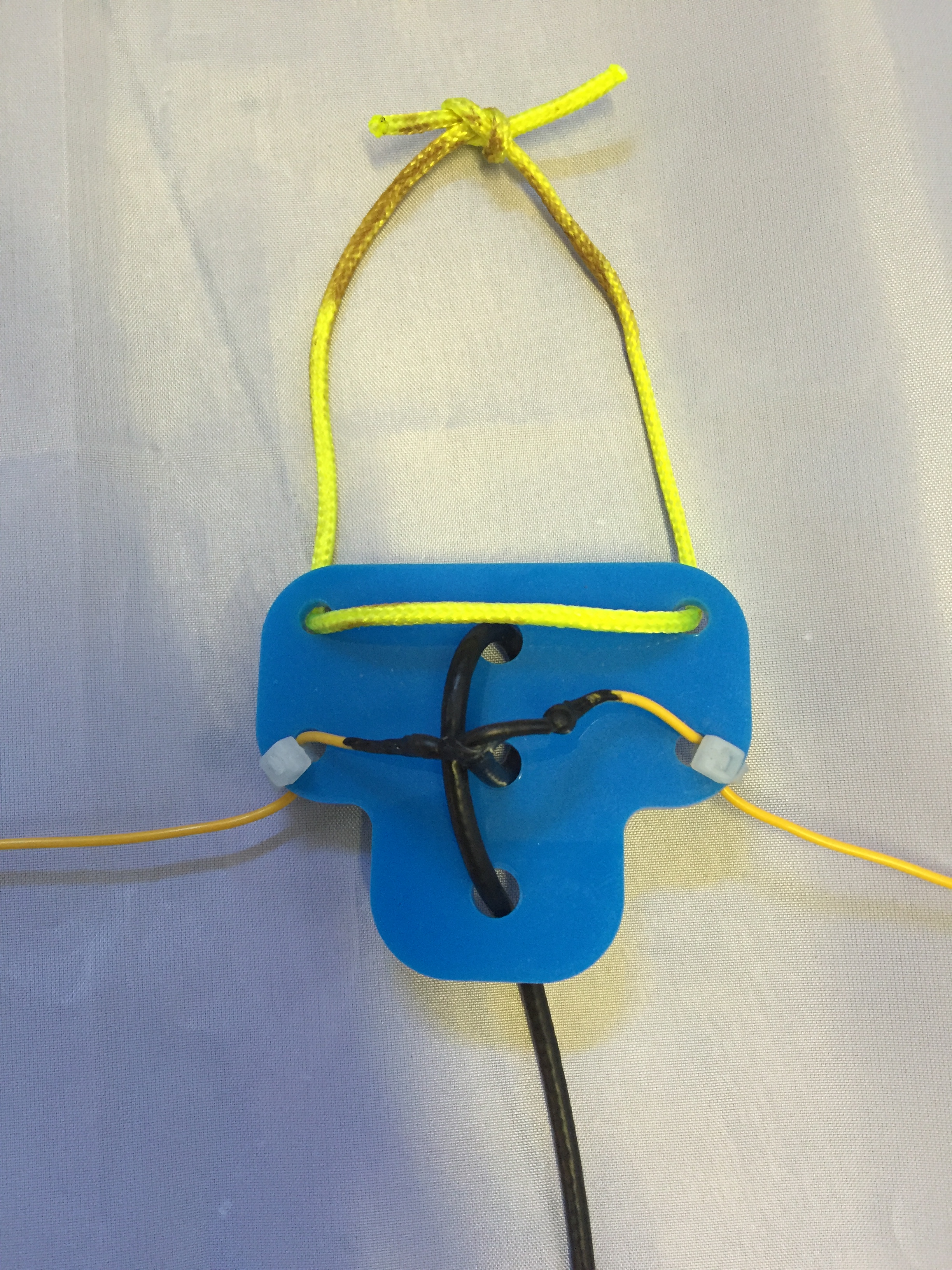 The dipole centre supplied is cut from translucent material. The photo above shows how it is used. Note that the feeder is threaded to provide strain-relief. The feeder holes are suitable for RG174 or RG58. Note also that holes are provided for a support loop for the centre of the antenna. A neat design that is both light and easy to use!
No antenna areas not a problem

Live on an estate with TV aerials only allowed,with helpfull neighbour managed to put a dipole up.Past an estate inspection last week without a problem.

makes a great portable dipole

Made a great 6m dipole for my FT-817 - weighs only a few ozs and packs very tight !

Stealth Dipole Centre and End Insulators

Very stealthy and virtually invisible hardware. Whether you need a stealth antenna or not, this is a really super antenna kit. I would definitely recommend this for any antenna builder or experimenter.